Case Description – MVA-front seat passenger; tractor trailer made turn directly into passenger door Description Injuries – Closed head injuries including multiple facial fractures requiring surgery, cervical and lumbar surgeries, with shoulder and leg injuries.
Case Description – Rear-end MVA-Driver of pickup truck towing bobcat, rear-ended by dumptruck Description Injuries – Neck shoulder and hand; Servical Spine surgery required
Case Description – NJ MVA-Rear ended by driver of commercial vehicle who fell asleep at the wheel Description Injuries – Lumbar herniation requiring injections, left knee injury requiring surgery
Case Description – MVA-travelling 45mph hit head-on and then rear-ended by another vehicle Description Injuries – Leg, knee, forearm, finger rib and ankle fracture – surgery required for all but ribs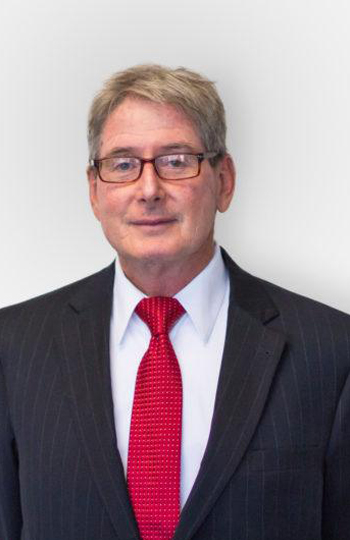 Kevin specializes in Plaintiff's Personal Injury and Wrongful Death claims. He has extensive experience in handling cases involving auto, truck and motorcycle accidents, dog bites, slip or trip and fall, and workplace injury cases. Through diligence and dedication to his clients, Mr. Weinstein has earned a very loyal following over the years. He has grown his practice primarily from repeat business and referrals of former clients who recognize him for his integrity, sincerity, and calm leadership through very stressful time periods. They turn to Kevin for honest advice and assistance in resolving difficulties that arise in their lives. Kevin's clients know that he is here for them for the long term.
Kevin's mastery of personal injury law is evidenced by his numerous awards of distinction. Martindale-Hubbell has been rating attorney and law firm performance since the 1800s. Ratings reflect the confidential opinions of both the bar and the bench, and are considered a trusted source to aid the public and corporations in retaining top rated legal services. Mr. Weinstein carries Martindale-Hubbell's highest rating, reserved for lawyers with outstanding expertise and ethical standards. He has been named a Pennsylvania Super Lawyer each year from 2011 through 2021. Super Lawyers represent no more than 5% of lawyers in the state, and are selected from a pool of peer candidates recognized and numerically rated by peers on 12 indicators of excellence in legal practice and professional achievement. Only those with the highest rating in each area of law are designated Super Lawyers.
Kevin was designated a Lead Counsel rating by the Lead Counsel Review Board for commitment to his clients. Lead Counsels pledge to treat their clients with respect and dignity, to charge affordable fees and to demonstrate the highest standards of ethics and competence in practice.
Finally, Kevin was invited to join the prestigious Million Dollar Advocates Forum, an organization comprising the top lawyers in the country who have been awarded million dollar and multi-million dollar verdicts. Each year, Mr. Weinstein and his partners obtain millions of dollars in compensation for their injured clients.
Kevin Weinstein is a highly regarded, ethical attorney, and Founding Partner of Master Weinstein Moyer, P.C. He has been practicing law in Philadelphia and in Haddonfield, New Jersey, since 1979. Mr. Weinstein is licensed to practice in the states of Pennsylvania and New Jersey, as well as in the U.S. District Court, Eastern District of Pennsylvania, U.S. District Court, District of New Jersey, and the U.S. Court of Appeals, Third Circuit.
Below are a few examples of victories for his clients that have earned Kevin so many professional awards of distinction:
$2,200,000. On behalf of a construction worker who sustained serious injuries when he fell through a defective roof.
$1,000,000+. For a client who sustained injuries in a motor vehicle collision, and subsequently suffered further due to medical complications from
treatment for his initial injuries.
$850,000. Obtained for the driver of a vehicle who suffered neck and back herniations when his car was struck by a school bus.
$725,000. For a client who fell, and was severely injured, in the shower at a Hilton Hotel. According to Housekeeping, tubs had just been refinished, but they had not had time to apply nonskid strips. The tub in our client's friend's room in the same hotel, however, did have the strips.
$491,200. For a motorcyclist who was struck by a Ford F-150 pickup truck and thrown to the ground, causing multiple serious injuries to his left foot.
$270,000. On behalf of a motorcyclist who was struck by a van attempting a left-hand turn in front of him.
Kevin views the future of Master Weinstein Moyer, P.C. from the same long-term perspective as he views his client relationships. In his role as Managing Partner, Kevin is responsible for overall direction of the firm to ensure viability and sustainability. Kevin, along with his partners, see that their associated attorneys have every opportunity to grow through practical experience, mentoring, assistance, and encouragement. Our Firm has been practicing law in the same location on Market Street, with many of the same employees since 1993. We are committed to offering our clients the same high-quality legal services they have come to trust, now and well into the future.
After graduating from LaSalle High School and LaSalle University, Kevin earned his Juris Doctor in 1979 from Temple University School of Law. While in Law School, Kevin was an active member of the world's largest legal fraternity, Pi Alpha Delta, formed to help law students understand context and important concepts involved in their legal studies.
Outside of work, Kevin has many varied interests. Kevin has been rowing on the Schuylkill River since his LaSalle High School days in the late sixties. He continues to row today and volunteers his service as a Trustee for the Malta Boat Club, the second oldest rowing club on Philadelphia's famed Boathouse Row. He is an avid saltwater fisherman, collector of antique hot rod cars, and motorcyclist. He is a gentleman farmer, raising free-range chickens for their farm fresh eggs, and makes his own organic wines. Kevin's greatest outside interest, though, is spending time with his family. He and his wife met in high school and have been together ever since. They have two grown children who have given them two beautiful grandchildren to dote on.
If you or anyone you know is a victim of any sort of Personal Injury matter or has legal questions related to any area of practice, please feel free to email Kevin Weinstein at KWeinstein@panjlawyers.com.